Toshiba's High Efficiency Digital Inverter
 Toshiba was the first company to incorporate inverter technology into air conditioning systems in 1981 and since then it has always maintained a technological advantage.
 Toshiba has combined two technologies, creating the "DC Hybrid Inverter" that automatically chooses the better of the two control methods based on the actual conditions at the time. This solution
provides high capacity only and when it is necessary while minimising running costs.
 KEY FEATURES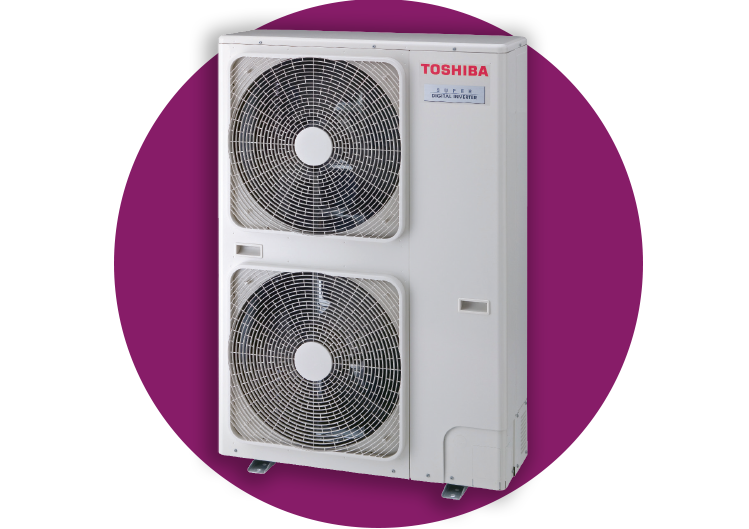 Quiet operation
Reverse cycle (heating and cooling)
Rapid heat and cool functions which increases power temporarily to achieve desired temperature before returning to normal power
Powerful operation
5 year warranty for consumer confidence
Low maintenance
R410A non ozone depleting refrigerant
Easy to install
Compact unit concealed in ceiling
DC inverter system, designed to use electricity efficiently and effectively
Dual controller with the ability to adjust for either controller
Easy to use controller
 SOLUTIONS FOR RESIDENTIAL
RBC-AMS51E-EN
CONTROLLERS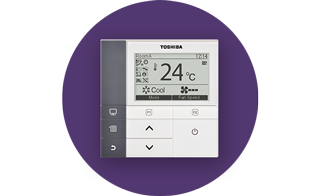 Wired controller – controller is secured to the wall and can never be displaced
Backlit – for ease of use during the day and night
Energy saving function – the controller can be set into power saving mode which is anywhere between 50-100% of full operating mode. The lower the value is set, the more power will be saved
Quiet operation – the indoor unit can operate at a lower noise level. This occurs as the fan speed can shift lower, thereby reducing the sound of the indoor unit
Set temperature range – set the minimum and maximum limit for each type of operation including heat, cool, dry and auto to cover for all variances in weather
Off reminder function – a timer can be set for the indoor unit to switch off each day. Once set, the indoor unit can never accidentally be left on when on-one is home
Key lock – locks the controller so the temperature is stable and unable to be changed, resulting in a constant temperature with no variations
Large buttons – for simple and easy operation
Night operation – reduces the operating noise of the outdoor unit when quieter operation is required at night
Weekly schedule timer – convenient for setting schedules on weekends and weekdays
Several language operation – multi functional with 11 language options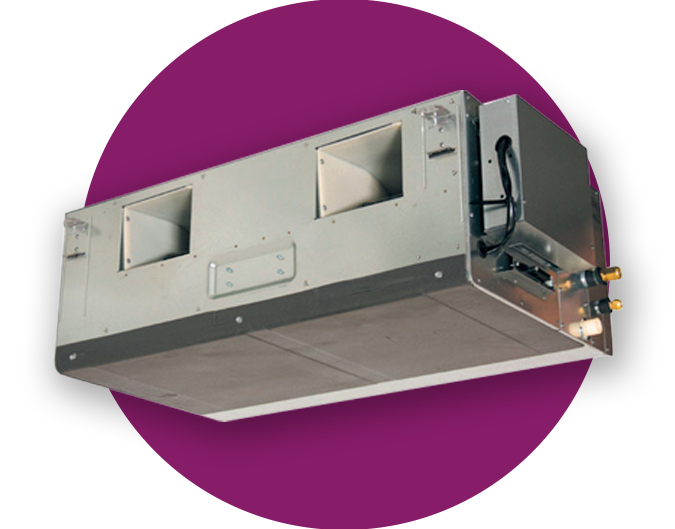 http://toshiba-aircon.com.au/products/solutions-for-residential/ducted-air-conditioners/
email - This email address is being protected from spambots. You need JavaScript enabled to view it.
Call Today - 9523 1377